Outsourcing your billing + Less distractions = More billable time.
Save time. Increase income. Maximize productivity. Create steady cash flow.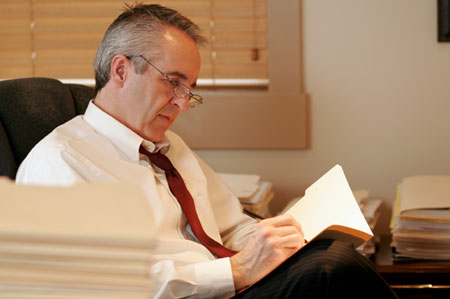 Over the years we learned that most lawyers, paralegals and assistants do not enjoy managing their own billing. They don't have the desire to learn the software and are too busy with legal work, so the bills get neglected.
Once you start outsourcing your billing to us, billing headaches go away; your receivables will likely increase and you'll have the peace of mind in knowing that your billing is being well taken care of AND YOU MAINTAIN CONTROL.
We service your billing needs at our office and with our own billing programs or your billing program/service.  Calls and e-mails are answered promptly.  Your bills go out timely every month and your clients receive monthly statements that are professional and easy to read.
Here's our top 15 reasons you should outsource your billing operations:
Increase in income you'll likely experience.
Maximize productivity.
No complicated software/programs to learn.
The time you save, allowing more time to concentrate on practicing law.
The time your staff saves.
No downtime or delays due to employee turnover, sick days, vacations or emergencies, upcoming trials, etc.
A reduction in employee cost due to less overtime and employee paid taxes.
No need for time and money to be spent on training.
You and your staff could spend time on "billable" tasks.
We use our office space, equipment, furniture, transportation and supplies.
Your staff does not have the interruption or distraction and can focus on what they do best.
No more billing headaches.
Bills go out timely every month and your clients know where they stand on their billing.
The monthly flat fee is minimal and it's less you have to worry about.
Your bill layout and monthly statements will be simple and professional.
"Thank you sooo much for all you do. Every time this time of month comes around, I remember what a pain it used to be to get all these invoices done and out… all the time I had to give up to only doing this one task… I cannot tell you how much I appreciate what you do for us." — Client in Dallas, TX
"YOU HAVE NO IDEA WHAT A RELIEF THIS IS TO ME!!!!! I am telling all of my attorney friends about you." — Client in Kansas City, MO
Read more testimonials >
Contact
Let us relieve your billing headaches so you can focus more on practicing law and making money.